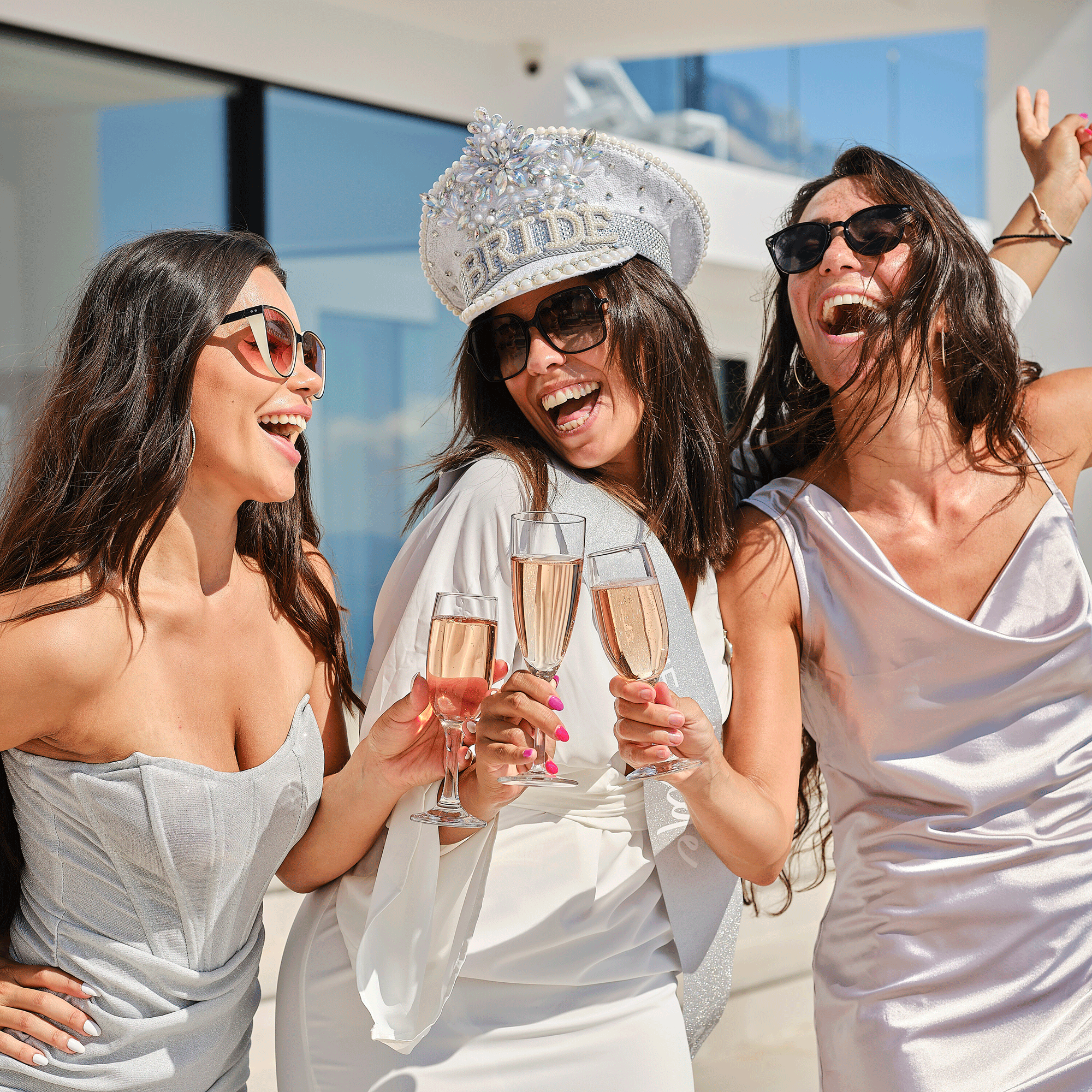 Get Your
Hen Party Started
Shop for Beautiful Hen Do Accessories
Hen Party Accessories, Games, Sashes & Ideas at Hen Party Superstore
With over 100,000 hen party goers enjoying 1000's of products from us, we are adding more new, exciting items to make your hen party a great one. Order from our new and easy to navigate site to dress the bride, decorate the room or accessorise the table using our fast guaranteed next day delivery option to increase the excitement of receiving your goods.
Personalised Hen Party T-Shirts - Sashes & Badges
Hen party accessories make you stand out from the crowd so why not put on some head boppers, sashes or t-shirts to attract attention to your fabulous party? If you are in a large group,hen party themes look fantastic when you are out on the town; choose between devils fancy dress, police theme, bunny girl outfits or military fancy dress. Many of our outfits can be made up for just a couple of pounds each and you can still look and feel great whilst you dance the night away.
Shop for Hen Party Accessories & Supplies
Then you will need the right supplies to make it a night you will never forget. Show everyone who you are and what you are celebrating with our personalised sashes and t-shirts. Here at Hen Party Superstore we have got all of the hen party stuff you will ever need to ensure your evening is one to remember; we could even give you a few hen do ideas to help everything come together! Be the talk of the town with our fantastic assortment of supplies that offer you everything you need to look the part from invitations and L plates to tiaras and wands.
Hen Party Ideas for a Fun Night
If you are after hen do ideas then just take a look around, we have loads of themes for you and your party to choose from! Whatever you want we will be able to supply the accessories and deliver them direct to your desired address. Add some fun and excitement to your night with our range of free hen party game suggestions! Get ready to celebrate your last night of freedom in the best way possible with the help of Hen Party Superstore.