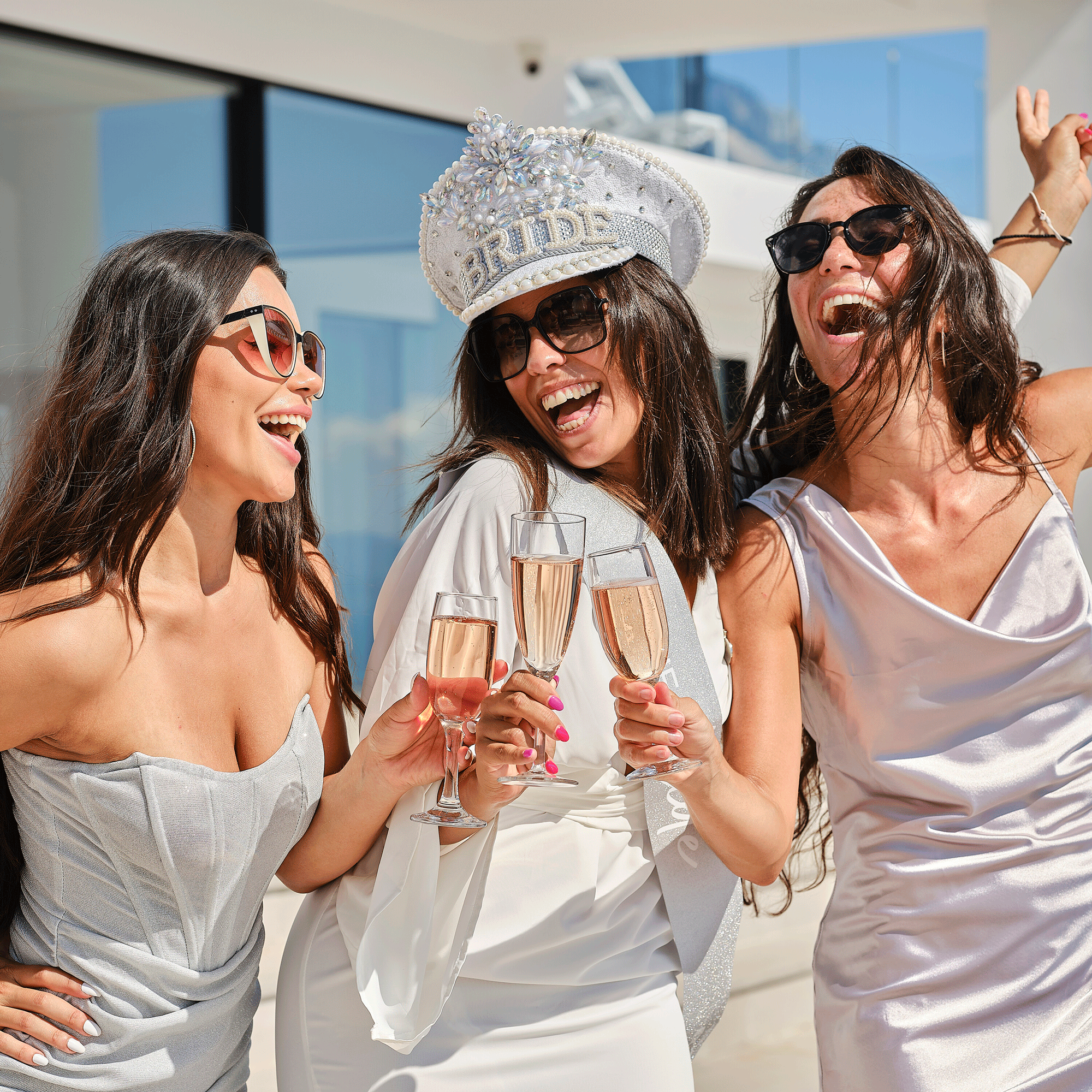 In many ways your Hen Party is just like the wedding day itself. Think of it! You'll spend a lot of time planning, organising and stressing over it… But the occasion itself will have come and gone before you know it. Thank goodness your bridal squad will be on hand to take lots of fun, fabulous (and potentially incriminating) photos for posterity. But why settle for dry and boring snaps when you and your girls can all pile into a photo booth to take a wide array of raucous pictures?

And of course, no photo booth is complete without a healthy array of fun props.
We all need to get in touch with our silly side every once in a while. There is, after all, more than enough seriousness in the world! Props make your fun photos come to life in a range of wacky and wonderful ways.
We have a huge array of props from tiaras and top hats to silly glasses and (of course) moustaches. However, we also have picture frames and "team bride" flags. Your big day is your opportunity to celebrate your love for your significant other… But your hen party is your opportunity to celebrate the love between you and your girls.
Take a moment to browse our huge selection of Hen Party Photobooth Props. You'll find that we have something to suit absolutely everyone…  Or at least, everyone who dares to embrace their silly side!