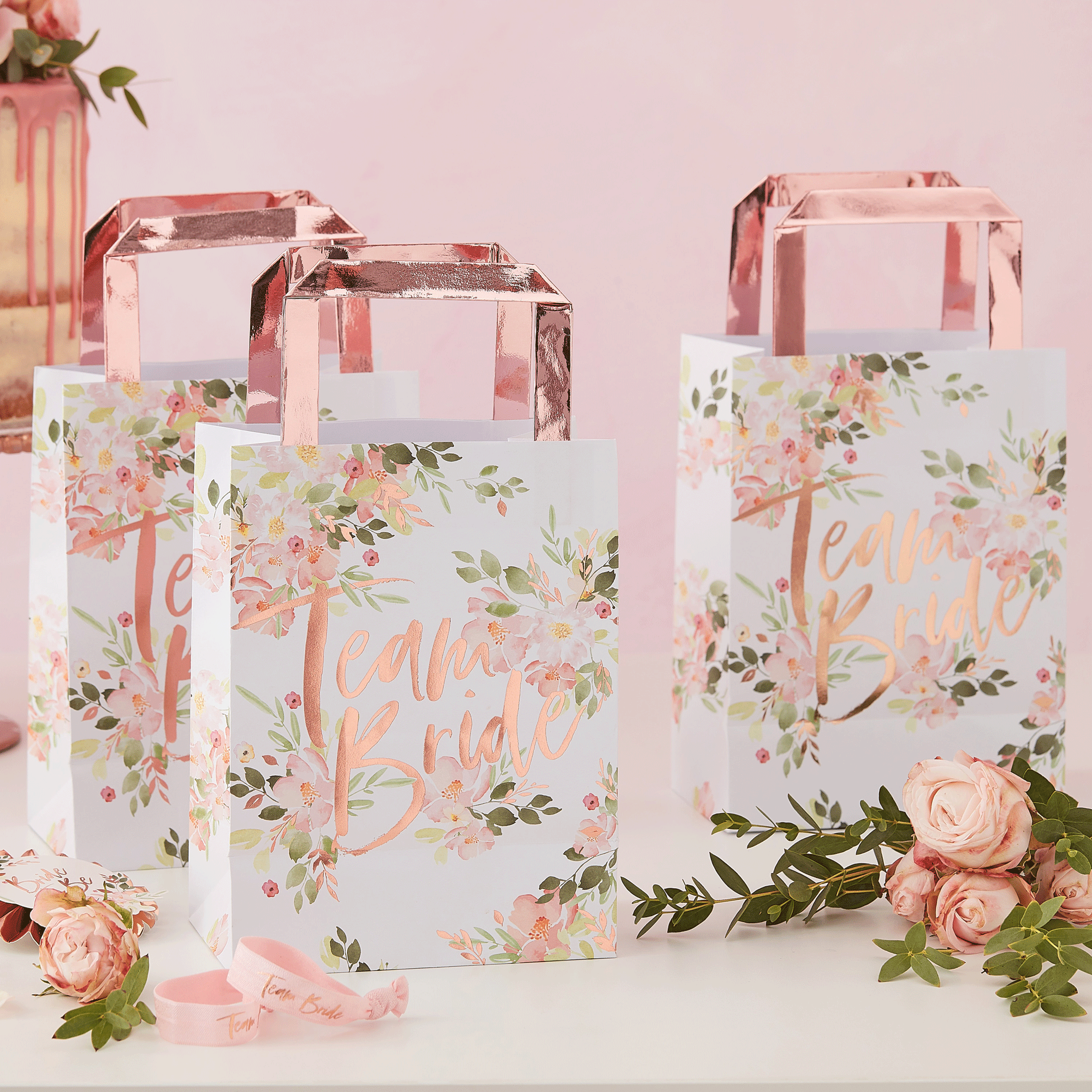 The best parties end with goodie bags. Our stylish hen party bags come in a variety of styles and colours that you can fill with cheeky, sweet and sentimental treats like chocolates, games, novelty items, and beauty products to kick-start the party atmosphere. Show your hens love and appreciation with a personal gift bag packed with hen party gifts.
At the Hen Party Superstore, we want to make sure that every bride-to-be's last hurrah is an eventful and fun affair that she will remember as vividly as her wedding day. Make her hen party extra special with our range of gifts for the bride to be as well as our range from the bride to be. Why not treat the people you love?
Hen Party Gifts For The Bride & Guests
We offer what we like to call semi-personalised designs, those which are personalised with titles such as 'Maid of Honour' or 'Bridesmaid'. Although they cannot be fully personalised, since they are generic designs which cannot be amended, they're still personal to you, if you happen to be a Maid of Honour or Bridesmaid. Many of our t-shirt and vest designs come in coordinating sets, so you can choose a theme and have it running through the whole of the hen party. Discover our amazing selection of diamante t-shirts and hen party sashes for some of our most attractive and glamorous designs. As well as our range of t-shirts and sashes, we have a miscellany of other hen party merchandise, such as personalised stickers, wine bottle labels, and much more!
Hen Night Game Ideas
We work hard to make your hen party different, as we know there's a lot of identical merchandise out there on the web. With our in-house design and production team, we work to create the freshest and most individual designs that you can find on the net. Explore our collections further with our selection of hen party accessories.